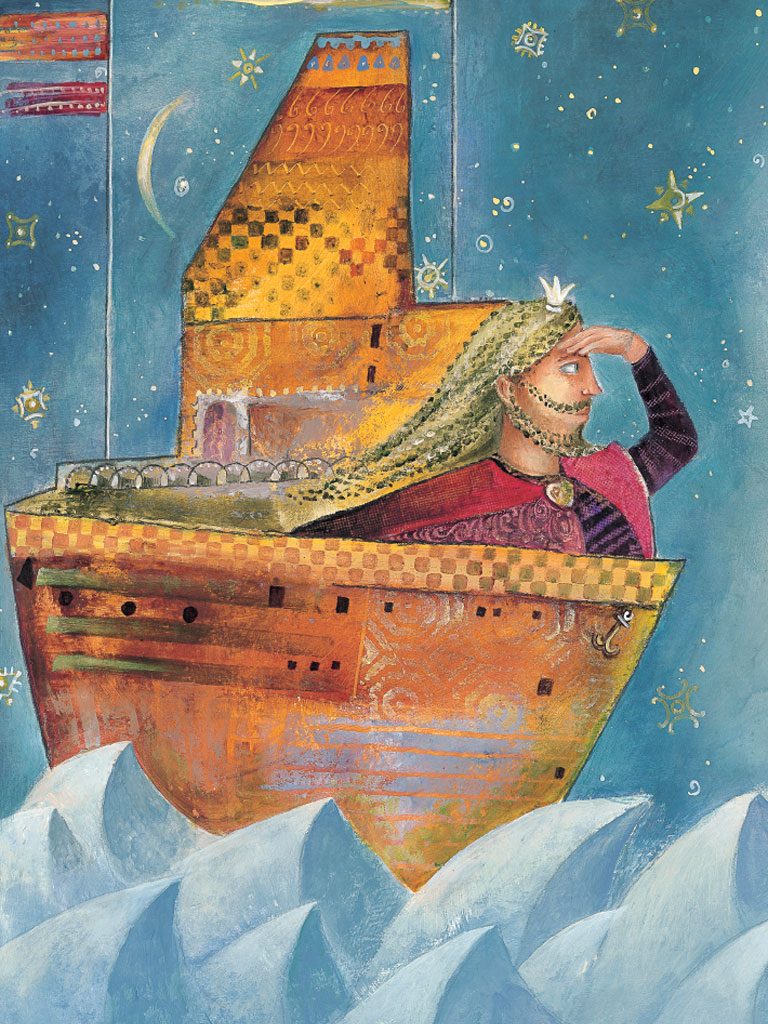 Marivita Grammatikaki
The heart of the king
picture book |6+
ISBN: 978-960-594-022-5 • Price: 15,02€ • 22x31 cm. • Pages: 40
The book | The giant Assilamba Delassy will go round the world having a difficult mission… He has to find the best wife for the king. Will the kind- hearted giant fulfill the desire of the king and who will ultimately be the queen of his heart?
The third book of the series "The adventures of Assilamba Delassy".
The author | Marivita Grammatikaki was born in Chania on the island of Crete. She won a scholarship to study the viola at the Athens Conservatory and has worked with the orchestras of both the Greek Third Programme and the National Opera. In parallel with her musical career she has researched and written scripts for children's television programmes and has written several tales for young readers, amongst them «The Magic Violin», which was staged at the National Opera as a musical for children with great success in May 2011. In 2010 she set up a folk tale workshop focussing on personal experiences, where she teaches both primary school children and their teachers the arts of folk tales and music as means of therapy, communication and developing creativity.
Katerina Veroutsou is a professional illustrator currently working in Greece, and has publishedover 65 titles in children's picture books, fiction and nonfiction, for prominent publishinghouses in Greece। She has studied Fine Arts at the Concordia University of Montreal in Canadaand has also worked as a professional paint artist for television and theatre productions. She hasreceived the Greek National Award for Illustration for the year 2010.
Nikos Xanthoulis is a composer, a scientific associate of the Academy of Athens and a professor and advisor at the Greek Open University. He served as leading trumpeter in the National Opera's orchestra and was in charge of its educational programmes. He is currently artistic director of the Greek National Radio and Television's musical ensembles. As a composer he has specialized in opera for children and music for the ancient Greek theatre.